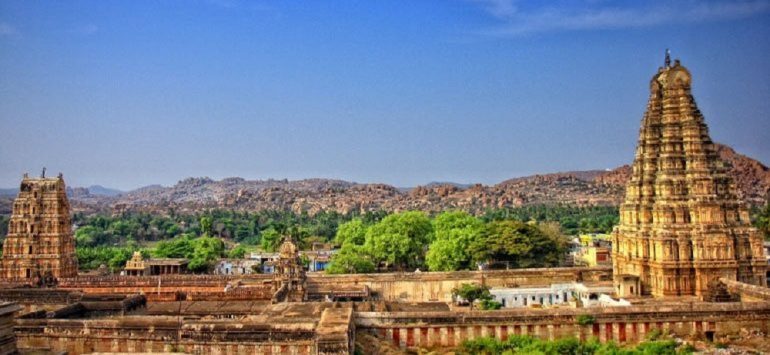 Karnataka, the green state in southern part of India, is blessed with the beautiful and broad coastline of Arabian Sea. Bengaluru or Bangalore is the capital city of the state – called as the Silicone Valley of India. This beautiful and one of the largest cities in India is also famous for its ancient monuments, nightlife and shopping attractions. Not to mention the beautiful and princely town of Mysore – home to lavish temples and architectural wonders like Mysore Palace – former seat of the region's Maharajas. Hampi is also another wonderful place that was once the capital of medieval Vijaynagara Empire. You will see ruins of Hindu Temples, elephant stables and a stone chariot.  There is a lot more to see here that is sure to keep you busy for more time and will persuade you to plan a trip again and again. Choose the best Karnataka honeymoon packages or holiday packages to Karnataka and you will explore the most beautiful and fascinated destinations that are sure to make your tour ever more special. Some of the famous destinations are the following:
10. Mysore Palace or Amba Villas Palace
The most popular tourist attraction in Mysore and even in Karnataka, Mysore Palace or Amba Vilas Palace is richly decorated with intricate carvings of the ceilings, pillars and arches that will surely leave you amazed. It was the seat of power of the Wodeyars and dates back to the medieval period. This three-storeyed structure has pink textured domes made of marble.
Suggested Read: Best Places to Explore in July and August 2017 in India
9. Lal Bagh Garden – the Beautiful Botanical Garden
Lal Bagh Gardens, initially set up under the rule of Tipu Sultan, is one of the main botanical gardens is considered as the most picturesque and a must see garden in the state. You will see a lake within the garden; while a flower show is organized every year showcasing various varieties of flowers.
8. Cubbon Park – Ideal Place to Experience Greenery
Spread over 300 acres of land Cubbon Park is an ideal place to experience lush greenery inside the bustling city. The beautiful park has multiple statues dotting its landscape. You will also see various fountains and libraries and at the same time will take a mini-train ride around the park. There are various facilities to keep your kids busy here.
Suggested Read: Top 10 Honeymoon Destinations in India
7. Brindavan Gardens
Sprawling Verdant Park lying in the vicinity of the Krishnaraja Sagara Dam, the beautiful garden is in the area of 60 acres. You will see fruit orchard and a couple of horticultural farms. The main attraction of the garden is musical fountain erupts into a magical disposition of lights and music.
6. Mysore Zoo
Being one of the oldest in the country, Mysore Zoo is in total area of 245 acres – housing a variety of wild animals and birds. You will see elephants in majority here; while lions, tigers, zebras, giraffes are also present here. It was the hunting reserve for Wodeyar Rulers.
5. Kudremukh National Park – UNESCO World Heritage Site
Kudremukh National Park is the beautiful wildlife sanctuary and a UNESCO World Heritage site where you can get involvement in various wildlife adventure activities. You will see the presence of many rivers that are creating exotic flora and fauna. You will see some holy shrines too; while the dense forest is intriguing. There are various wild animals to see here like lion tailed macaque, chevrotain, Sambhar, and different others.
Suggested Read: Karnataka A Complete Package for Travellers
4. Mullayanagiri
It is the highest peak in the state located in the Baba Buda Giri Mountain region. This beautiful peak rises to an altitude of more than 1900 meters; while it has salubrious climatic conditions. Not to mention the landscape that is mainly grassland and interspersed with rocky terrain. It is also an ideal place for trekking that starts from Sarpadaari. Mountain biking is also popular here.
3. Iruppu Falls
Located in the Brahmagiri Range, the amazing and stunning waterfall is at the distance of 48 km from Virajpet – known as Lakshmana Tirtha Falls. It is surrounded by nature trails; while there is various legend attached to these waterfalls. It is said that Lord Rama and Lakshmana passed through the region.
2. Abbey Falls
Pride of the Western Ghats, Abbey Falls is created by the amalgamation of several streams. Exploring this fall during the monsoon is amazing; when the water is voluminous and makes a thunderous sound from miles away. You will see water gushes out amidst coffee plantation. Not to mention the hanging bridge.
1. Vidhana Soudha
Vidhana Soudha located in Bengaluru is the seat of the state legislature of Karnataka (Image by wikipedia.org)holidays and tour to Karnataka. Plan a tour or choose the package of your choice and enjoy the real pleasure of life in your own way.