India, the beautiful country where unity in diversity is rich, natural beauty is at its best and pristine history is still drawing the attention of tourists, is blessed with an abundance of beauty, ancient architectural wonders, pilgrimage destinations and serenity. There are a number of beautiful attractions in India that are worthwhile to see in any specific month. The months of July and mid monsoon August are the best months to take advantage of the off-season prices and to explore the offbeat destination either with family or during honeymoon tours. Here, tourist experts at Apna Yatra have lined up some very offbeat destinations to enjoy the mid-monsoon August and take advantage of off-season prices.
Best Places to Visit in July and August in India
Cherrapunji in Meghalaya
Counted as the second wettest place on the planet, Cherrapunji receives rains throughout the year. For those who love the ferocity of the rains, it is an ideal place to see. You will see vast landscapes and hills covered with greenery and water drops. It will persuade you for an exciting monsoon trekking trip. You will also get orange flower honey and Meghalaya tea.
Lahaul – Spiti in Himachal Pradesh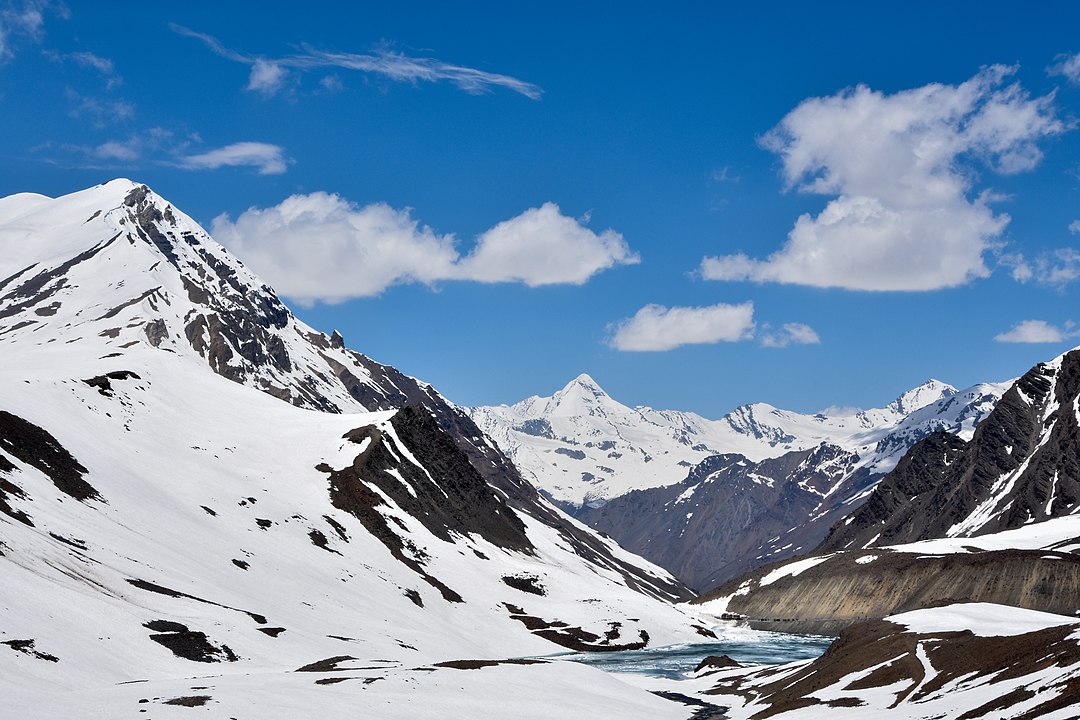 The beautiful valley of Lahaul Spiti in Himachal Pradesh is blessed with natural beauty at its best. It is one of the sparsely populated areas – counted as ideal for a place for some solitude. You will enjoy various adventure activities like skiing, Yak Safari and exciting wildlife trails. Not to mention old monasteries command a visit alongside some unique shrines that speak of the customs and faith of this region. It is one of the best places to visit in August in North India.
Munnar in Kerala
Being a beautiful place and a perfect romantic holiday gateway, Munnar is a home to mist induced rolling tea gardens and spice plantations with dewdrops rolling from the leaves and branches. It is a paradise for nature lovers in August month. You will see high mountains half covered in mist. Not to mention rain and drizzling that has been revitalizing everything it touches.  It is the month of the offseason so prices will be lower to accommodate and enjoy everything.
Andaman Nicobar Islands
Andaman and Nicobar Islands, the rich archipelago, becomes a paradise for honeymooners in the month of August as rain usually goes on and off. You will see it mostly sunny. You can visit Beladaru Beach at Batarang Island. If it rains, you can enjoy indoor activities and visit some other places like Radhanagar, Dolphin Resort, Cellular Jail and Phoenix Bay Jetty. For those who want to enjoy the exotic beauty of Andaman at low prices, August is the best month to make their dreams come true.
Kodaikanal in Tamil Nadu
Kodaikanal is also one of the hot favourite honeymoon destinations in Tamil Nadu that receives moderate rainfall. Clouds and sun playing hide and seek here with mountains in the month of August. Climate is pleasant during the monsoon with the rain-swept valleys and misty mountains.
Agumbe in Karnataka
It is one of the most popular treks in the Southern Part of India where mountains and valleys are filled with waterfalls in the month of August that are a prime attraction. You will also see ruins of temples dating back to the Hoysala Empire that is worth visiting. There is a gallery erected on a high point of the hills to view the sunset and the Arabian Sea.
Bikaner in Rajasthan
Bikaner doesn't witness so much rain, but the climate is bearable to explore in the month of August. Rain splashes majestic palaces of Junagarh, Lallgarh and Gajner as well as famous Jain Temples and Karni Mata Temple. You will get some amazing Rajasthani handcrafted items in the month as it is not a tourist peak season. Thus prices are lower.
It is a World Heritage Site at the meeting point of Zanskar and Western and Eastern Himalayan Ranges. It is a high tranquil Himalayan Peak nestle as the virtual paradise on earth. It is famous for sprawling meadows of numerous species of flowers; while the rich fauna here is amazing and rare. You will get a chance to see endangered animals like snow leopard, must deer, brown bear and different others.
Coorg in Karnataka
It is a must-see place in the month of August – called the Scotland of India. The beautiful destination has owned to its picturesque hilly setting that transforms into a lush green paradise in the month of July and August. You will see seasonal waterfalls this month; while you can enjoy river rafting too.
Mahabaleshwar in Maharashtra
The beautiful tourist destination in the Satara District of Maharashtra is counted as one of the largest hill stations in the Sahyadri Range. Beauty and greenery increase in the month of August as it is the rainy season; while you will enjoy a cool, foggy and lush green environment here.
There are also a number of other famous destinations that you can explore in the month of August without spending any extra amount of money. Wayanad in Kerala is also one of them. Now, you need to choose the right tour package to explore more destinations according to your choice.
Reaching the right travel agency or contacting a tour operator is also one of the right decisions to make to find something special for you in the month of August. Don't miss going through day to day tour itineraries and then planning a tour. Customized tour packages are also provided.