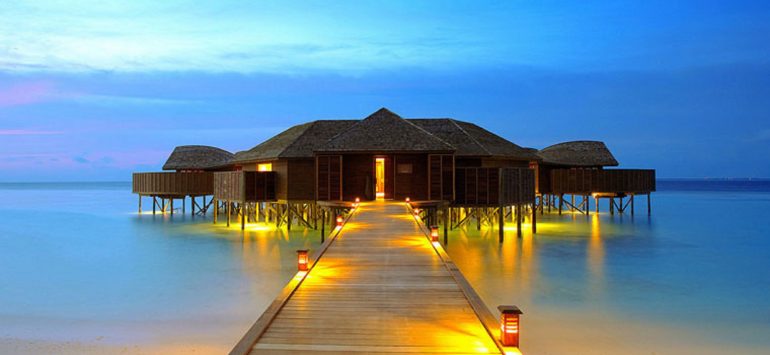 Incredibly Romantic Honeymoon Destinations in India – Don't Forget to Explore Them
Honeymoon is the best time in married couples' lives that they want to enjoy by exploring some most fascinated and romantic places. If your honeymoon is on cards and you want to enjoy the love in a memorable way, then plan a honeymoon trip to India and you will see a number of wonderful destinations. Some of the most popular destinations are the following:
Most Romantic and Best Honeymoon Destinations In India
10. Coorg in Karnataka
The beautiful charming town of Coorg is the most popular honeymoon destinations in India that are known as Scotland of India. It is quiet, scenic and perfect for couples, where you can spend quality time in solitude. Not to mention orange orchards, refreshing aroma of coffee and acres of verdant greenery that is suited for a cosy honeymoon and providing you with a way of exploring something more than what you have expected. Your romance will be on the best stage by spending time here.
9. Goa – the First Choice of Honeymoon
Goa is the land of sun, sand and sea and of course, counted as the best honeymoon destination in the world where couples from across the world love to spend the best of their romantic pleasure and love in the way they will love forever. Divided into two parts North Goa and South Goa, the beautiful small state is famous for its beaches, scenic views, tropical weather conditions and ancient churches as well as other architectural wonders. Not to mention beach parties and vibrant life. Beaches are the prime attraction of Goa and counted as best for honeymoon in the best way.
8. Ooty – Ideal Honeymoon Place in Nilgiri Hills
Ooty is in the Nilgiri Hills and is one of the famous honeymoon destinations in the country. The beautiful destination has been promising a romantic honeymoon with lots of attractions in the town like Botanical Gardens, Rose Gardens, Ooty Lake and Dodabetta Peak. For honeymooners and couples who want to refresh their romantic memories, Ooty is the best to add to their wish list.
7. Andaman and Nicobar Island for Feelings of Holidays Abroad
The rich archipelago of coral reefs and beautiful islands, Andaman and Nicobar Islands are famous honeymoon destinations with the feeling of holidays abroad. You will see beaches and greenery all around. Some of the famous attractions are Corbyn's Cove, Elephant and Long Island and Bay of Bengal. You will also enjoy various water sports and things to do like swimming, snorkelling, scuba diving, Banana boat rides, parasailing, underwater walking, jet skiing and different other. Don't forget to spend time at Havelock Island which is also popular that is called home to one of Asia's most beautiful beaches, Radhanagar Beach; while Beach No 7. Elephant Beach at Havelock Island is famous for snorkelling. Jolly Bouy Island in Port Blair is also wonderful to explore and Cellular Jail is known as Kaala Pani – the Black Water Imprisonment where the British Government used to keep Indian Prisoners at the time of the British Era.  Jolly Buoy Island or Red Skin Island for the best view of the Multi-colored coral reefs that Andaman is known for.
6. Shimla – Queen of Hill Stations
When it comes to honeymoon at the world's most beautiful hill stations, no one can stand in comparison to Shimla – the capital city of Himachal Pradesh in India – called the Queen of Hill Stations. The beautiful hill station is blessed with natural greenery, flower-filled deep green valleys, beautiful mountain ranges that are snow-packed, cool breeze and climate and above all crystal clear water sources. You will find yourself in the paradise of romance where greenery is at its best. Don't miss the chance of kindling up the romance in your marriage with stimulating lore of the Scandal Point and exploring Christ Church of Shimla.
5. Gangtok and Darjeeling – Pride of North-East India Tourism
The duo's destinations are a bit far from each other and in separate states of Sikkim and West Bengal, but there are ideal for exploring. Darjeeling is the gateway of North-East India tourism and an ideal hill station that is famous for having world-class convent schools. There are various wonderful tourist places that you will see like the amazing view of Tiger Hill, The Toy Train, Batasia Loop, War Memorial and a lot more.
Gangtok is the capital city of Sikkim and one of the most beautiful places in the country to explore during the honeymoon. MG Marg is the cleanest place in the nation that is spit and polythene free zone. You will see a number of other wonderful attractions here too.
4. Agra – the City of Taj Mahal
Agra is the city of the Taj Mahal and one of the most beautiful places for honeymooners and couples to see. Taj Mahal is the prime attraction – one of the Seven Wonders of the World and the epitome of love and romance. You will also see various other UNESCO World Heritage Sites like Red Fort, Sikandra, Fatehpur Sikri and Et-Mad-Ud-Daulah. You have to create a tour plan according to your choice and explore some other places too.
3. Udaipur – the Capital of Mewar Kingdom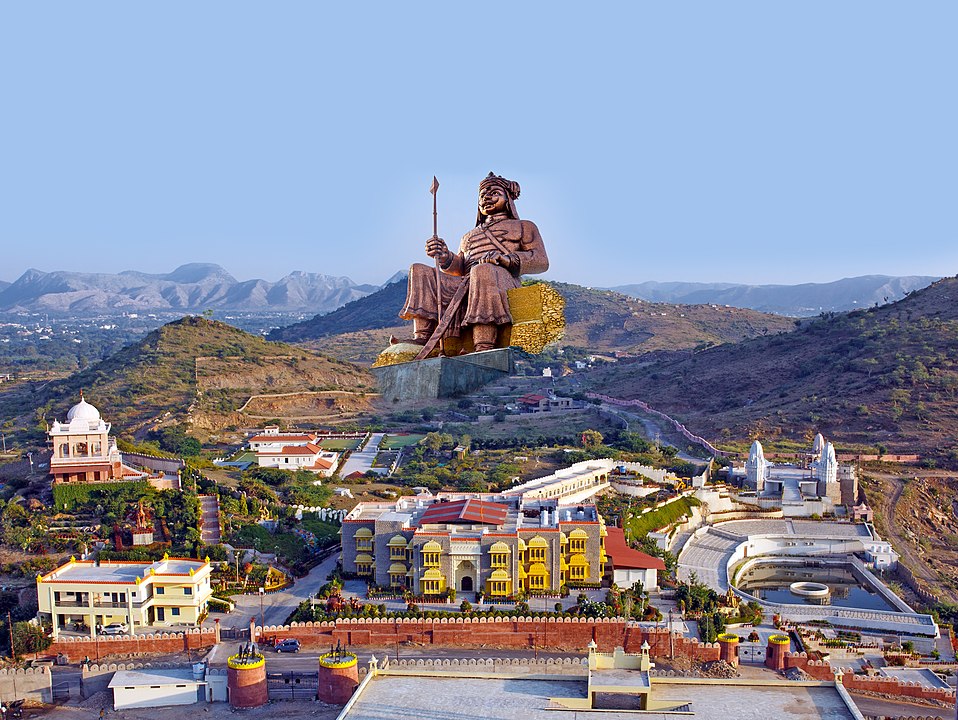 Udaipur, the capital of Mewar Kingdom, is the most beautiful and romantic city in the state of Rajasthan. It is also called the City of Lakes where you will see various wonderful lakes like Lake Pichola. City Palace is the most beautiful place to see here. It is a monumental complex of 11 palaces, courtyards and gardens that are famous for their intricate peacock mosaics.
2. Kasauli – A Beautiful Hill Town in Himachal Pradesh
The beautiful hill town in Himachal Pradesh is at an altitude of 6332 ft above sea level – providing you pleasant view of snow-capped mountain ranges and deep valleys. It has the most stunning views of the lofty Himalayan Peaks. It is also famous for its most tranquil environment.
1. Kerala – The Land of Backwaters and Natural Beauty at Its Best
Kerala, called the God's Own Country, is a paradise for honeymooners where you will enjoy houseboat riding, spa and Yoga, wildlife sanctuaries, backwaters and beautiful beaches of the Arabian Sea. There are various vibrant cities, villages and spice fields to keep you enticed and spellbound for the time to come.