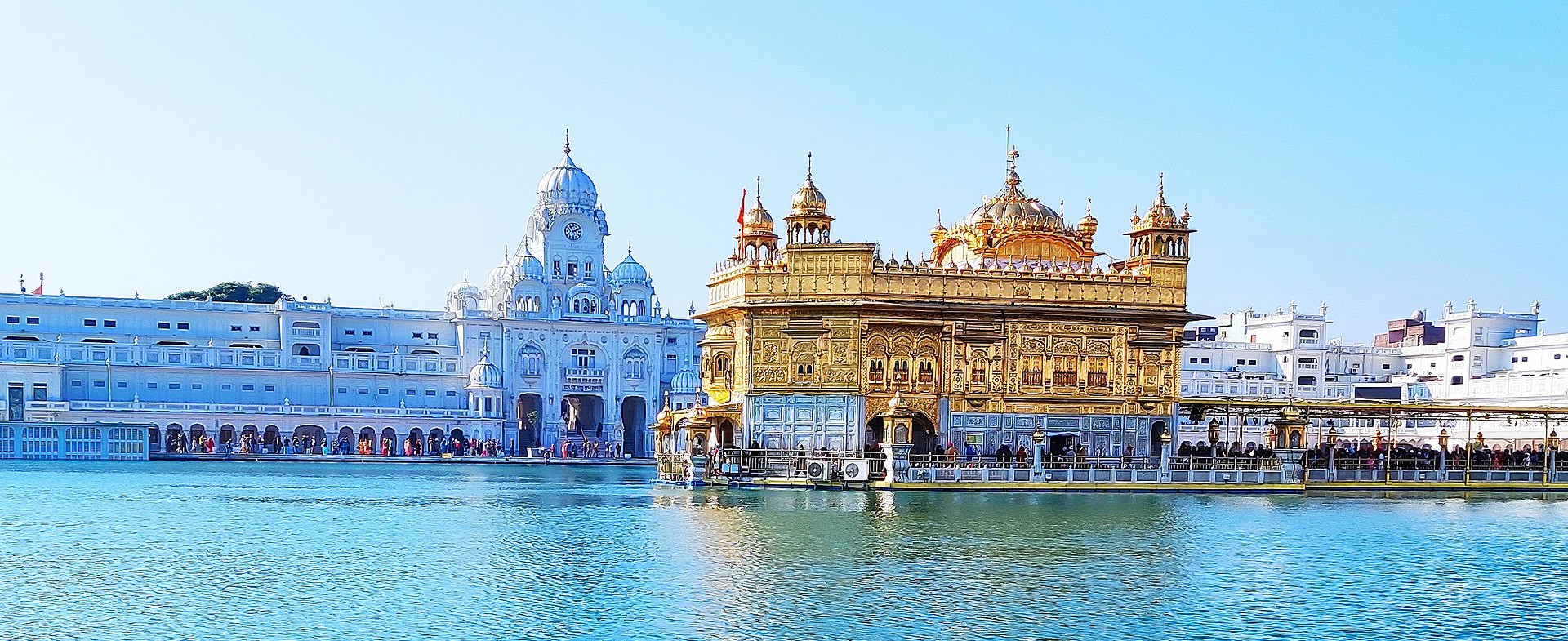 This holy city Amritsar, named after nectar, and its inhabitants' lively character are evident in its name and attributes. Punjab's largest city by population is Amritsar, which is also one of the largest from a distance regarding the city's place of worship. Harminder Sahib, a temple synonymous with the Golden Temple here, is one of the most visited places, visited by thousands of pilgrims every day.
One of the specialities of Amritsar is that the lifestyle and food habits here are worth seeing and especially when the Gurdwara is offered PRASHADA here. Now let's move further. We will move on to a proper brief about Amritsar.
Most famous places in Amritsar 
Rail, road, and air transportation are available to other major Indian cities, Akal Takht, Jallianwala Bagh, the Durgiana Temple, the Maharaja Ranjit Singh Museum, and the Partition Museum, Mata Lal Devi, Rambagh Garden, Gobindgarh Fort,
Visit Amritsar by train
In India, you can reach almost every major city, from Amritsar's railway station. A train ride anywhere in the country will take a maximum of six to twelve hours, depending on the distance between towns.
Visit Amritsar by road 
With Highway 1 passing through the city, Amritsar is well connected by automobile. You will quickly get bus services whether it is private or government. Buses are run from every town, likewise from Delhi, Jammu, Ambala, and Patiala.
Visit Amritsar by aeroplane 
Sri Guru Ram Das Jee International Airport of Amritsar has more than 160 domestic and international flights originating from over 11 kilometres away from the city centre; there are daily direct flights to and from Delhi, Mumbai, Bangalore, Chandigarh.
Best places you must visit in Amritsar
The best-known landmark in Amritsar is the Golden Temple, a manufactured lake surrounded by a building covered in real gold. The region is a tourist hub and a popular Sikh pilgrimage destination. You must remove your shoes in the Juta Ghar and wash your feet before entering the Gurdwara. As you enter the Golden Temple's inner sanctuary, listen to clergy chanting Guru Granth Sahib's holy text. You can engage in that activity there, among others. Among the world's largest community kitchens, it hosts numerous events and festivals. Taking part in the Langar is a great way to experience full accompaniment.
The Wagah Border area is an exciting place to visit in Amritsar. If you are a true patriot, you couldn't stop yourself from visiting here once. 31 km away from Amritsar, you can see the border of Pakistan. The border located on the same is known as the Wagah border. The Beating Street ceremony, full of pomp and circumstance, is performed every evening by security rangers swans from Indian and Pakistani security guards. Simultaneously, opening the gates on both sides of the borders lowers the flag, and a new flag is offered every day. This process takes about 45 minutes and is performed with complete celebration.
1947 was the biggest year of Indian history, as the British government divided India into two pieces in 1947, creating India and Pakistan. The only museum exclusively dedicated to Partition is Amritsar, where visitors can learn about this defining historical moment. You can find newspaper clippings, old photographs, and oral histories of people involved in the violence in the run-up to the separation of the two countries and the resettling of refugees afterwards. This experience will help you to understand how India and Pakistan came to be rivals. You van a tree out of the museum, which is called the tree of hope.
There is something outrageous and graceful about the Mandir Mata Lal Devi. According to Hindu legend, women who visit this temple dedicated to the female saint Lal Devi have increased infertility. Non-devotees, though, may find it amusing. As you roam through the dark, narrow passages, you will see bright rooms with mirror mosaics decorated by giant wooden cobras, walk through the open mouths of funhouse-style animal carvings, and crawl through a watery cave to the shrine of Lal Devi. This journey will give you a new viewpoint towards Hinduism and its devotees in spirituality.
Jallianwala Bagh, located just behind the Gurdwara, is the most memorable spot in Amritsar for tourists. Here you will see the marks of Narsingarh in 1919. To save their lives, the innocent people who were victims of indiscriminate bullets fired by the British government saved their lives by climbing the high walls, well, and the marks of bullets were visible. The Martyrs' Gallery displays portraits of significant figures in Indian freedom. See an eternal flame and a humbling exhibition dedicated to the victims as well.
The hustle and bustle surround a place like Amritsar, and almost everyone is looking for some time away. A sprawling public park, Rambagh Gardens is a great place to chill. With rare plants, flowers, and trees, this green space contains a relaxing water feature of goldfish. You will also find many statues throughout the gardens, including one dedicated to Ranjit Singh, the founder of the Sikh Empire.
Tourists can see the historic Summer Palace at the heart of the park. Although the red-stone building is considerably less detailed than other palaces in India, it feels like a part of the region, with its scalloped doorways, inlaid marble floors, and pretty balconies.
A Punjabi icon that is more than 250 years old, the Gobindgarh Fort is a must-see attraction. It dates back to when the Indian region was divided into small territories and ruled by kings. Approximately 12,000 soldiers once guarded the fort to prevent any invasion.
As a historical and cultural attraction in Amritsar, Gobindgarh Fort has taken on a new role. In addition to the Warfare Museum, which displays rare weapons, a Turban Museum exhibits headgear from across the region and a museum dedicated to Sikh art. After dark, the Colonial Bungalow's light and sound shows will enchant you.
Upon seeing Shri Durgiana Mandir, you will likely see it twice. Almost identical to the Golden Temple, the domed hierarchy starts with a half gold, half marble foundation. It is located in the centre of a sacred lake.
Even though the temples look similar, they have distinctly different functions. Temples dedicated to goddesses Durga, Laksmi, and Vishnu, the universe's protector, can be found all over Hinduism. Religious travellers mostly visit the temple, but even non-religious tourists can appreciate the temple's elaborate marble work and spiritual atmosphere. The doorway portrays impressive silver figures depicting holy figures when you enter. Silver Temple gets its name from this unique feature.
Best time to visit Amritsar
So these were some unique places in Amritsar which every tourist should see. During the months of September through November, Amritsar has neither a hot nor a cold climate. You should consider coming to Amritsar during this season if you are thinking of coming.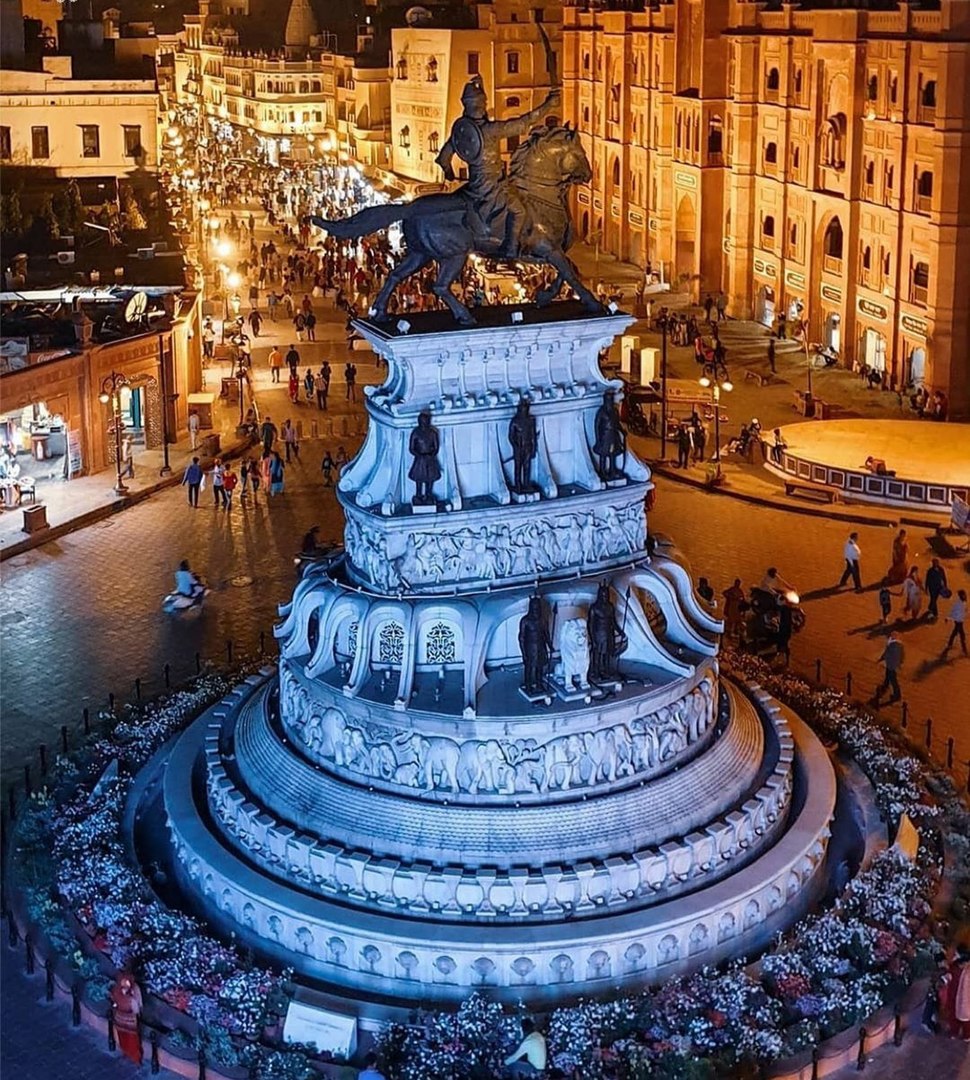 Consider the precautions before deciding
Despite the protocol of COVID 19, these days you'll have to think about a few things for travel since the government will be responsible for some essentials.