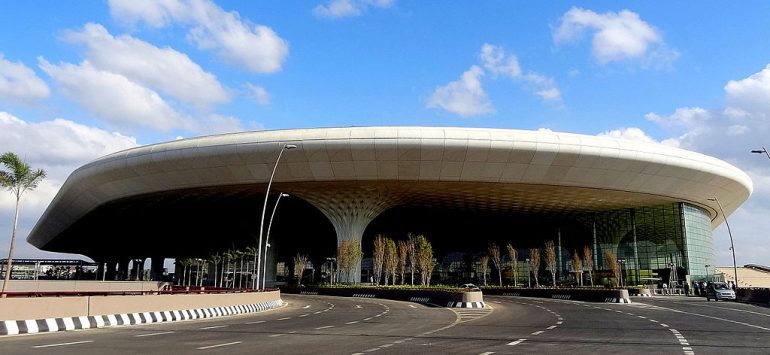 Being one of the largest states in western part of India, Maharashtra presents a mix of rich traditions, legacy, ancient architectural wonders, modern buildings, natural beauty, beaches and a lot more. The beautiful state witnesses all weather conditions ranging from summer to monsoon, winter to spring and autumn. Monsoon is the best time to explore some of the fascinated and wonderful destinations that are sure to make you feel special and let you plan a wonderful holiday tour in your budget without worrying about anything. Planning a Honeymoon trip, family tour or any kind of holiday in Maharashtra in the month of August and September is certainly a way of more celebration and fun along with exploring the rich festival life of the state.



These are the month when different grand festivals are celebrated in a much applauding way that includes the most famous Ganesh Chaturthi, Bhandara Festival, Krishna Janmashtami and Independence Day. Monsoon season is also ideal to explore the hill stations and hilly area of Maharashtra that becomes green and green only. It is the time when weather conditions are pleasant and the weather is wonderful. Waterfalls are in their best form to have more fun. Some of the best and most famous tourist places that you will see in Maharashtra during your honeymoon or any kind of other holidays include, but not limited to:
Amboli
Situated at an altitude of approx 700 meters above sea level, Amboli is the best of all places to see in Maharashtra surrounded by rich greenery and natural beauty at its best. It is a quiet and peaceful retreat that will surely provide you with a way of rejuvenating your mind and body in the most impressive and perfect way. You will see various wonderful attractions like Sindhudurg Fort, Sagareshwar Beach, Moti Talao and Terekhol Fort. It is approx 500 km from Mumbai and 350 km from Pune.
Shrivardhan
What attracts tourists more in the month of August and September here is the beauty of inviting white sandy beaches and untouched environment – making for a nice break from the busy city streets, especially during the monsoon, when you need more relaxation and serene environment. You cannot beat the view of the sea past the white sands here. Some of the nearby coastal destinations like Harihareshwar, Diveagar, and Kondivali are close and easily accessible from here. Not to mention some historical places like Peshwa memorial and the Laxminarayan temple. It is at the distance of 187 km from Mumbai and 157 km from Pune.
Karnala
It is home to a sprawling bird sanctuary and one of the oldest forts of Maratha Empire that has a plenty to offer. The wonderful trek to the fort is easy with a few challenging bits – making it a nice weekend experience to cool off. What is more interesting about the place is Karnala Forest range that comes alive in the monsoon area with more than 150 bird species – making their presence felt and celebrating the rains. You will also get the incredible views of Sahyadri Hills around you and the Mumbai Coastline like no other. It is located around 450 meters above sea level that is also perfect for trekking.
Kolad
Kolad is one of the best options for a weekend gateway or a short vacation that has plenty of campsites to bring you closer to nature. Best time to explore this place is monsoon that is also the best time to experience the adventure activities. There are various wonderful activities to enjoy like white water rafting on the river is the most famous one. You can also go canoeing and zip lining. Kolad has some trekking trails to explore; while you will see some wonderful destinations that include Bhira Dam, Tamhini Falls and Kuda and Kolad Caves that are major points of interest here. It takes around two and half-hours to cover the 122 km stretch from Mumbai.
Panchgani in Maharashtra
Panchagani, one of the most popular hill stations, is located at the meeting point of five hills. What often keep tourists enticed are its viewpoints that are known for offering some of the best views of the Western Ghats at their finest; while there are lakes, waterfalls and temples to see here. Some of the best destinations that you will see here include Bombay Point, Lingmala Falls, Venna Lake, Table Land, Wilson Point, Dhom Dam, Sydney Point and a lot more. You can also spend time at Panchaganga Mandir or Mahabaleshwar Temple. Distance from Mumbai to Panchgani is approx 240 km via road. It is at the distance of 100 km from Pune.
See Venna Lake Reviews & Price
Malshej Ghat
Another must see the attraction; Malshej Ghat earns its popularity for the reason of waterfalls – descending down its jagged rocky surface every season. You will pass through a picturesque road – passes beside the waterfalls. Not to mention the Mulberry Orchards – flourishing in the monsoon. You will also see Nane Ghat and Darkoba Peak treks, and the Ajoba Hill and Jivdhan Chawand fort treks. The famous Harishchandragad fort trek is also nearby, as is the Shivneri Fort. Malshej lies around 127 km from Mumbai and 120 km from Pune. Roads are perfect and surrounded by greenery.
Matheran
Another wonderful and must see the place where your vehicles are not allowed to take. It is famous for its viewpoint that always draws the attention of tourists from across the world. You can walk or enjoy horse ride to reach here; while it is frequently engulfed by clouds for the duration of monsoon. Monkey Point, One Tree Point, Panorama Point, Echo Point and Louisa Point are some of the more famous viewpoints to see here. Not to mention Prabal Fort. It is at the distance of 80 km from Mumbai.