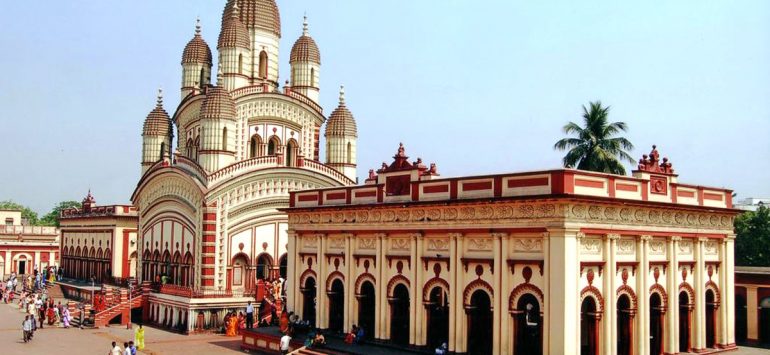 The beautiful state surrounded by lush greenery, rice fields, delta of Sunder Bun, Himalayan Ranges and rich cultural heritage, West Bengal is the land of literature, poet, authors and artists. The beautiful state is also known for beauty with brain – that means beautiful intelligent females. Rich cultural heritage, unique traditions, civilization, rich legacy and its festivals always draws attention of tourists from across the nation and worldwide and persuade them to plan a wonderful holiday.
Main Attractions in Kolkata
Kolkata, the capital city of West Bengal, is the land of ancient art and cultural activities, commercial hub of the state and even eastern part of India and modern life, is one of the seventh largest cities in the world and one of the four largest cities in India. There are various wonderful and ancient attractions to explore here. Eden Gardens, Fort William, Victoria Memorial, Chowringee are the main attractions in Central Kolkata; while River Ganga, Howdah Bridge, Marble Palace, Kali Temple or Dakshineshwar, etc are the main attractions in Northern Part of Kolkata.
Other Cities to Explore in West Bengal
West Bengal tourism has a lot more to explore like Siliguri, New Jalpai Guri, Malda, Asansol, Durgapur, Bandel, Haldia, Shantiniketan and Sagardweep.
Beaches and Wildlife Sanctuaries in West Bengal
The beautiful state is not only known for greenery and architectural wonders, but also for its beautiful and serene beaches as well as wildlife sanctuaries that always draws the attention of tourists from across the country. Some of the beautiful beaches in the state include Bakkhali, Digha, Junput, Mandarmani, Sagar Island (Gangasagar) and Shankarpur. In addition, deep dense forest ranges and wildlife sanctuaries are also ideal to see here that include Bibhuti Bhushan Wildlife Sanctuary, Jhargram, Jaldapara, Gorumara National Park, Sajnekhali, Sundarbans National Park, Malda and Bhahrampur. Rural area of the beautiful state is also wonderful to see. You have
Darjeeling – the Pride of Tourism in West Bengal
West Bengal tourism is counted as incomplete without exploring Darjeeling – the greenest place in the state and a beautiful hill state – counted as the gateway to North-east tourism. Tea plantation is at its best here; while Darjeeling Tea is world-famous. Located amidst the lower Himalayas, Darjeeling is also famous for its world-class schools. Not to mention some of the wonderful tourist places that you will see during your holidays in Darjeeling include Padmaja Naidu Himalayan Zoological Park, Darjeeling Himalayan Railway, Tiger Hill, Japanese Peace Pagoda, Singalila National Park, Observatory Hill, Batasia Loop, Happy Valley Tea Estate, Joey's Pub and Neora Valley National Park.